 serving areas
our services
We offer the following services Chicago's Best Auto Repair Services!
Ted's Auto Clinic Inc., The Best Truck and Car Repair Service in Chicago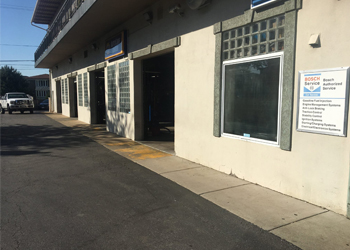 We all love our automobiles, whether it's driving 200 mph on a race track, cruising on Lake Shore Drive or Pacific Coast Highway rediscovering the magic of Route 66 or driving down Main Street. There's nothing like getting behind the wheel of our favorite car or truck.
The key is keeping that special feeling over time. Vehicles need maintenance and repair to keep them running at peak performance, and the best place to take your car or truck for all of its servicing needs is to Ted's Auto Clinic.
Ted's Auto Clinic is different, in that, as a family owned and operated business we treat our customers and their vehicles as we treat our own. We offer not only the best customer service, highest quality parts, and highly qualified staff, but also the peace-of-mind that only a family operated facility can provide when it comes to getting you on the road safely and reliably. Ted's Auto Clinic is a full-service auto repair and preventive maintenance center. We have been performing our high quality and guaranteed automotive repairs in the Chicago area since 1983.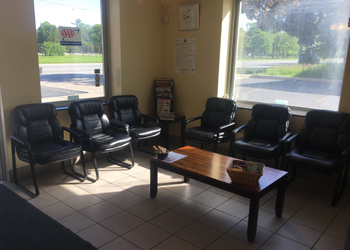 We are conveniently located for your service and maintenance needs and we are qualified to repair and service; domestic, Asian, and European vehicles using parts that are equal to or exceed the standards of those parts originally used by the manufactures. We are definitely the cost- effective alternative to car dealership servicing for all scheduled maintenance of your personal or company auto, pickup or truck. Regardless of where it was built, we will service your vehicle and still maintain the manufacturer's warranty.
We pride ourselves on getting the services or repairs on your vehicle right the first time by our highly qualified service technicians. So drop your; auto, SUV, or truck off today and allow us to provide you with excellent service. We look forward to servicing your vehicle. So please visit us and experience the advantages that our family owned service center offers you. At Ted's Auto Clinic our goal is to keep you vehicle on the road for many years of driving enjoyment.
Experience the advantages that Ted's Auto Clinic, Inc. offers you.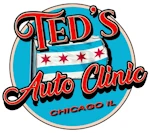 Ted is the best. He and his family are the nicest and most honest people I know in the auto repair industry. They have serviced my family's vehicles for many years now and have always done excellent work on all accounts, and at fair prices too. They've even taught me a thing or two about cars during my experiences there! I will get my car serviced here as much as possible going forward.
Tim B.